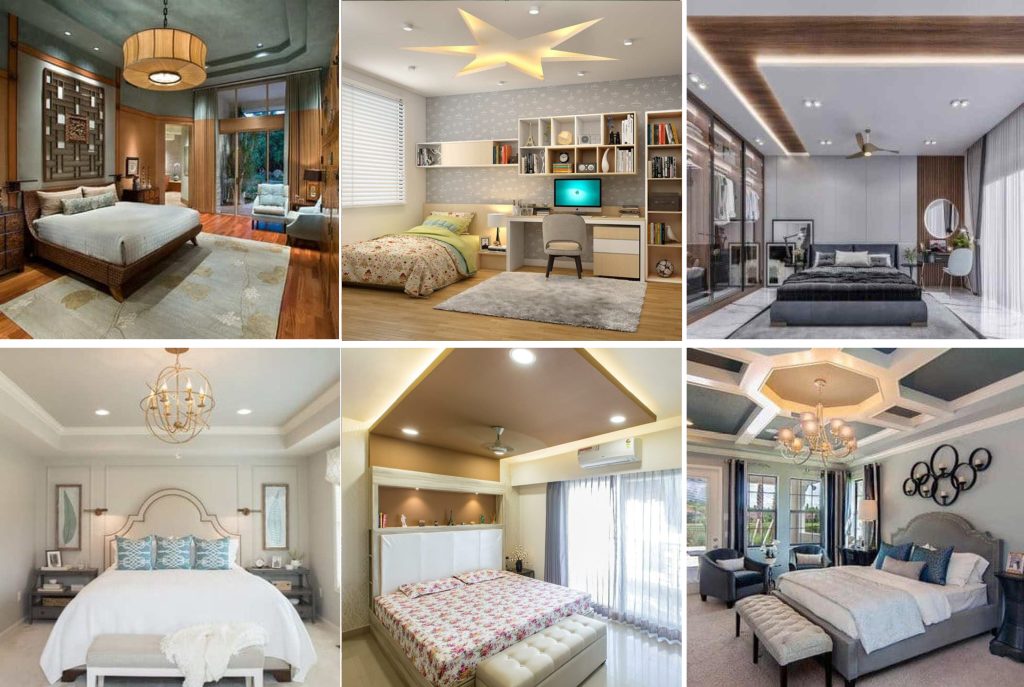 The bedroom is everyone's favorite room in the whole house and it plays a vital role in your life. It acts as our private space and gives us a good night's sleep. So, while creating a bedroom with a specific mood, enjoying all its amenities is imperative. You can make such an atmosphere with a good bedroom pop ceiling design. Modern false ceiling design for bedroom is a popular request from our customers.
In addition to the decorative elements, the design of the ceiling of a modern bedroom also has useful features pop false ceiling designs for the bedroom work well to hide the wiring of any open light fixtures, provide an installation base for them and improve the overall charm of the house.
They are also significantly more energy-efficient as many of them help insulate the room temperature. They improve the acoustics of your room and provide insulation where needed. In today's market, there are a variety of pop designs to choose from.
Now check out some new modern false ceiling designs for bedroom ideas that you can consider for your interior design.
Top 10 Bedroom Modern False Ceiling Design:
#1.Contemporary False Ceiling Design For Bedroom: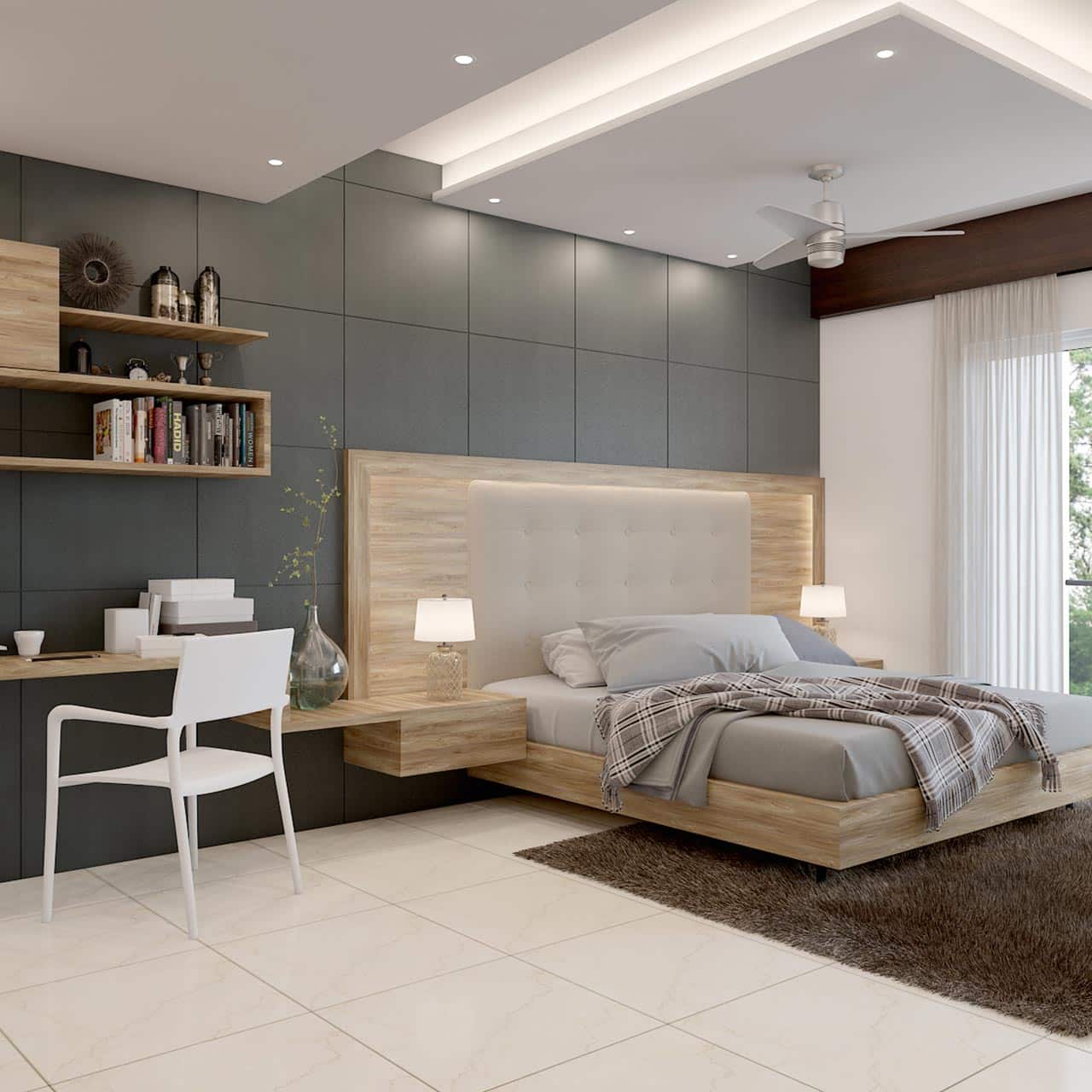 This beautiful white bedroom Contemporary False ceiling design and white gray theme overall bedroom able to add an extra spirited look to the bedroom.
We added LED lighting to this design. A fan is attached to its center. In this ceiling design, you can also decorate your bedroom with attractive chandeliers instead of fans. This design is low cost and easy to make.
Check out these amazing simple pop designs for bedroom
#2.Modern Simple False Ceiling Design For Bedroom: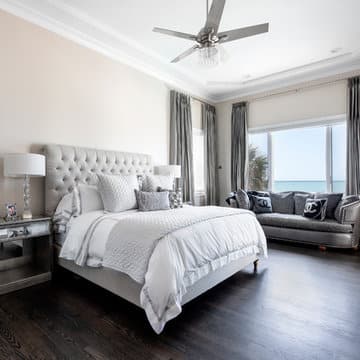 As You can see this is a very simple but modern ceiling design for the bedroom. Install this modern bedroom pop plus minus design to the ceiling to reflect your beauty.
The subtle light created by such a design draws attention to the bed while illuminating any specific features of your room. A simple false ceiling is not only easy to design but also convenient to source and install, which will give you the maximum result of your efforts.
#3.Modern Gypsum Ceiling Designs For Bedroom: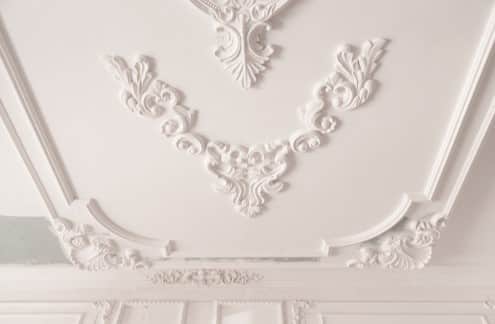 Gypsum is an evergreen choice for ceilings in bedrooms because it is easy to install and maintain. Gypsum is a material that is a popular choice for false ceilings.
Which range from the simplest to the most complex false ceiling designs. It offers excellent durability at an affordable price.
Finish your gypsum ceiling with a texture and color of your choice to add a magical touch to your bedroom. Since these are prefabricated and installed on site, they provide a seamless and smooth finish to your false ceiling. These types of ceilings can also be called a plus-minus pattern in the language of contractors.
#4.Modern Indian False Ceiling Design For Bedroom :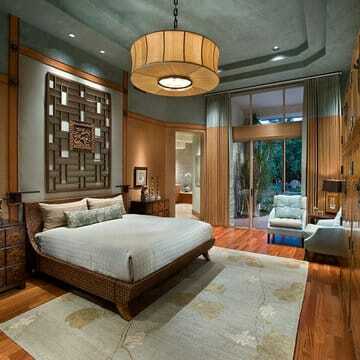 This is an amazing Indian-style false ceiling design for your dream bedroom. It will definitely attract you to the bedroom interior design. The theme of this bedroom is in contrast colors with LED lights on the edge of this ceiling design. Light fixtures are drawing all the attention to this ceiling. You can also add a fan in place of these light fixtures.
You can watch this video to see the amazing and unique bedroom pop design ideas.
#5.Modern False Ceiling Design For Small Bedroom: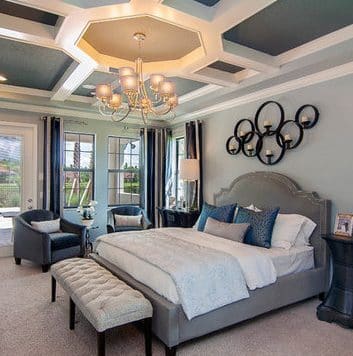 If your bedroom is as small as this bedroom then this is the best false ceiling design option for you. In this design, we have put different types of geometric shapes so that it looks more vibrant and gives a noticeable look. A beautiful chandelier hangs in the center of this pop design and is unique and eye-catching.
#6.Modern False Ceiling Design For Master Bedroom: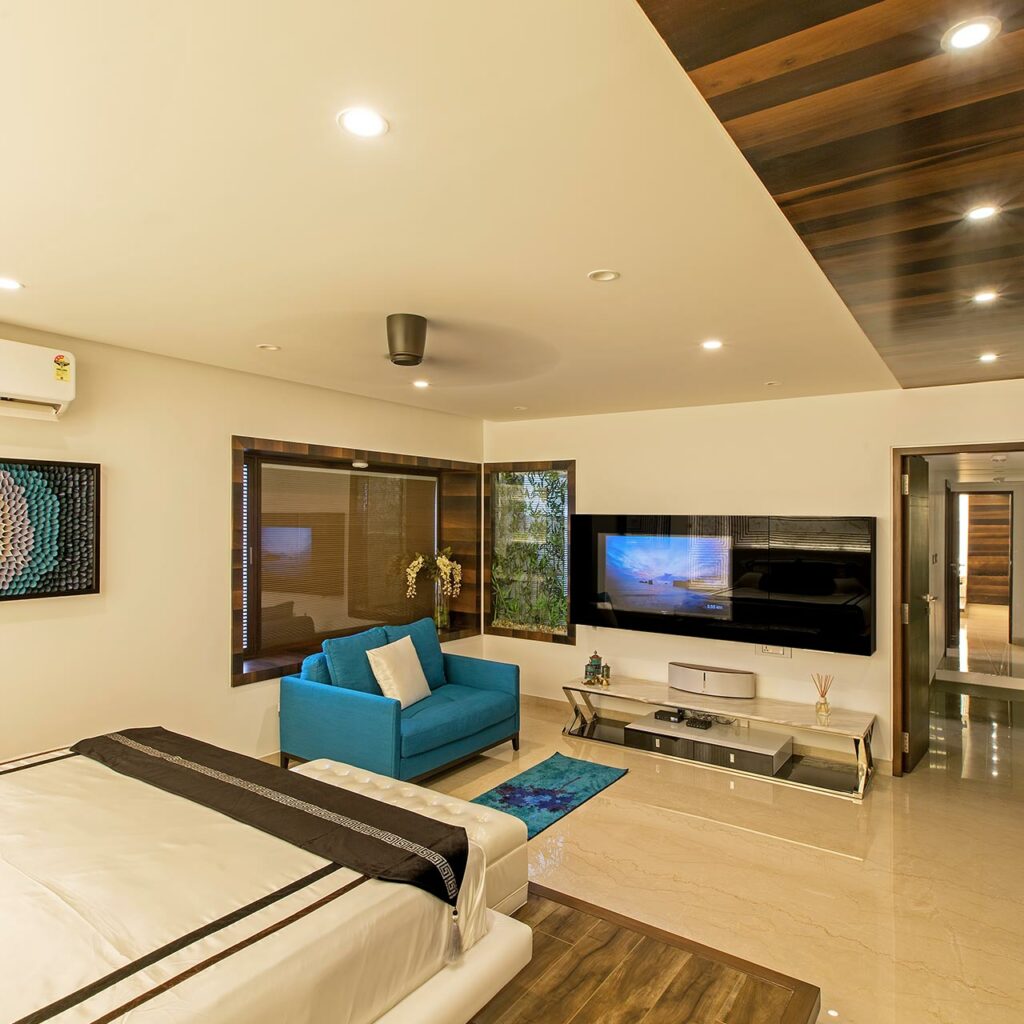 The main bedroom can also be greatly enhanced with the right false ceiling design. In this bedroom, the interior design style of this bedroom is reflected in the false ceiling. In this design, we have made a splash. A dreamy look is mirrored with dimmed lights and a floating ceiling. The false ceiling in this bedroom is treated like a canvas.
This video has a collection of unique plus minus pop design ideas for bedroom
#7.Modern False Ceiling Design For Bedroom 2021-2022: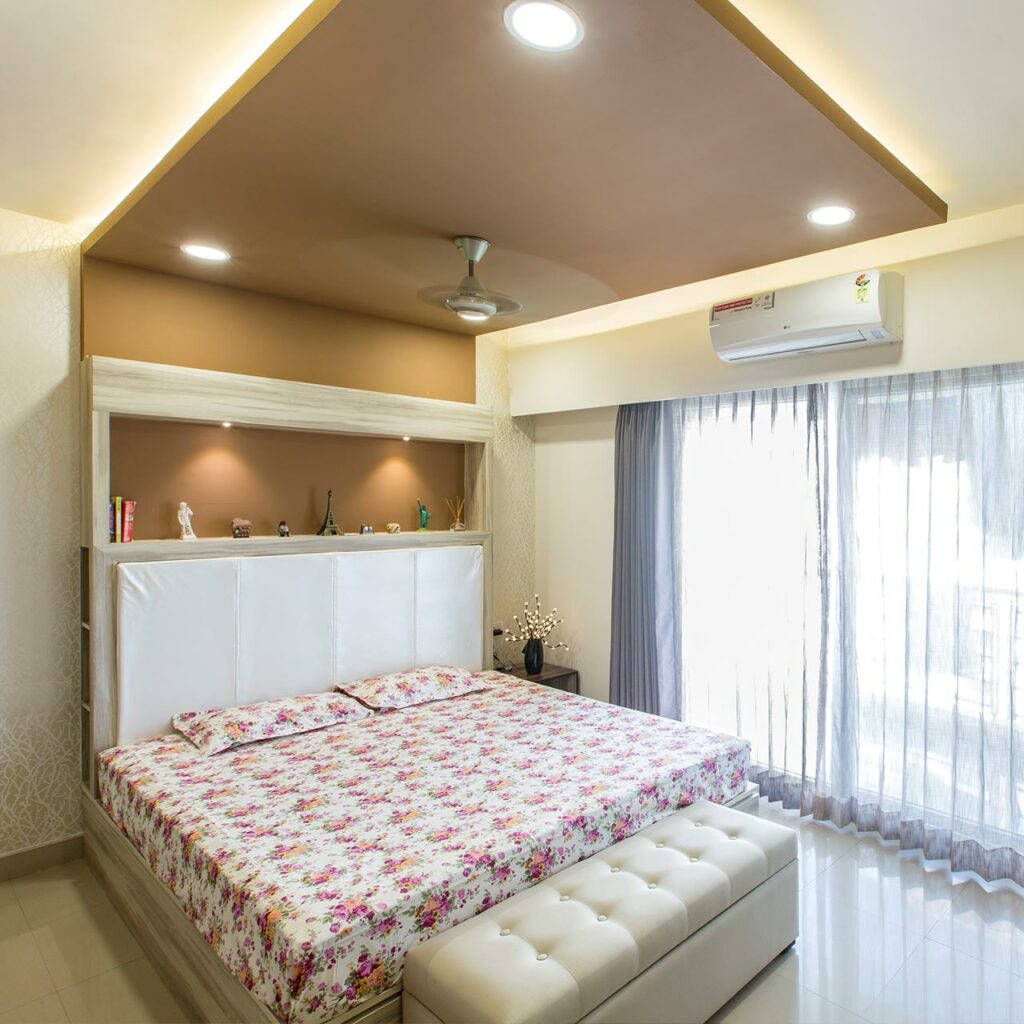 You can effectively add this latest POP false ceiling design to your bedroom to add transparency to your ceiling system. It gives an advantage over other designs and adds aesthetic appeal due to design aspects like color and pattern.It has four white lights on the ceiling.
#8.royal Modern False Ceiling Design For Bedroom: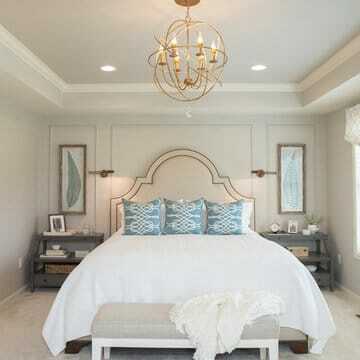 A touch of drama is added to this modern masterpiece of royal ceiling design for the bedroom. , The design of the ceiling of this bedroom spreads light evenly in the room and adds flattering details to the high ceiling. Proper false ceiling design can also create a pleasant seating area in the bedroom.
Watch this video to see the amazing POP design ideas
#9.Latest Modern False Ceiling Design For Bedroom: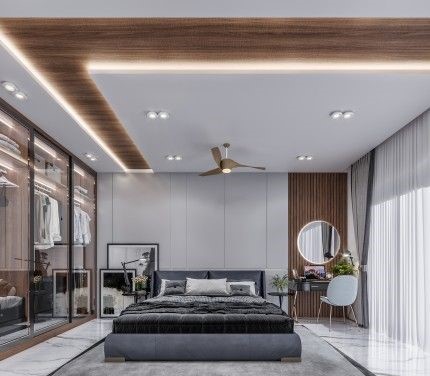 This is another latest bedroom ceiling design that features indentations or recesses. With this ceiling, you can create the illusion of height. Architects frequently experiment with contours to develop attractive designs.
#10.Star Shape Modern False Ceiling Design For Bedroom: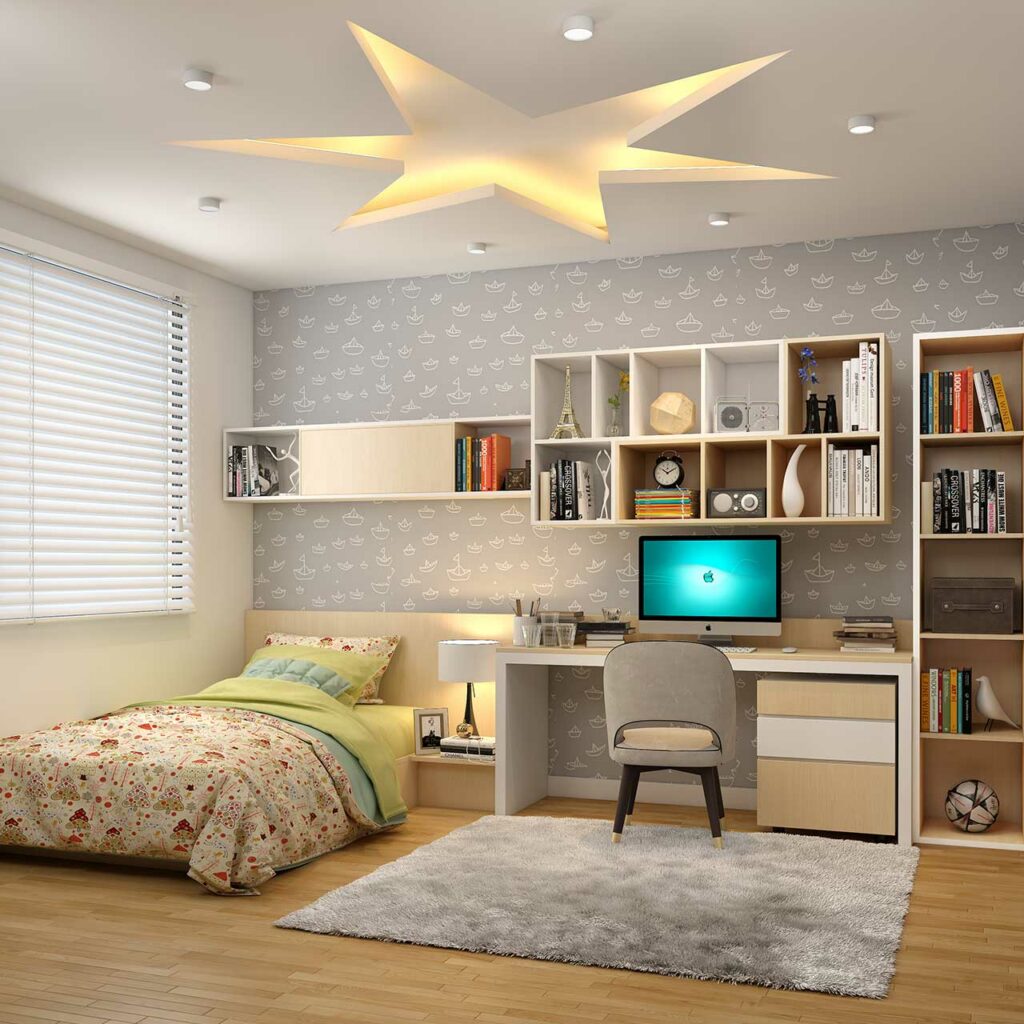 Give your bedroom a unique look with this unique false ceiling design. So, to achieve this false ceiling design, two lamps in white and yellow shades are used in this design, and the star-shaped design is installed, this ceiling design is easy to budget and easy to install.
So this was all about the modern false ceiling design ideas for bedroom to make it more attractive. There are many ways to get that kind of designs, but the best one is to get it from experts. You can contact popdesign.in to get the best pop design for your home. Subscribe to our youtube channel as well.